Bath Christmas Market Website
Bath Tourism Plus deliver the UK's premier Christmas Market. Award winning, it offers a truly fantastic festive shopping experience set in the shadows of the iconic Bath Abbey in the World Heritage City of Bath. We won the tender to deliver the market website, and on a short lead-time produced an engaging responsive site to attract consumers to the market.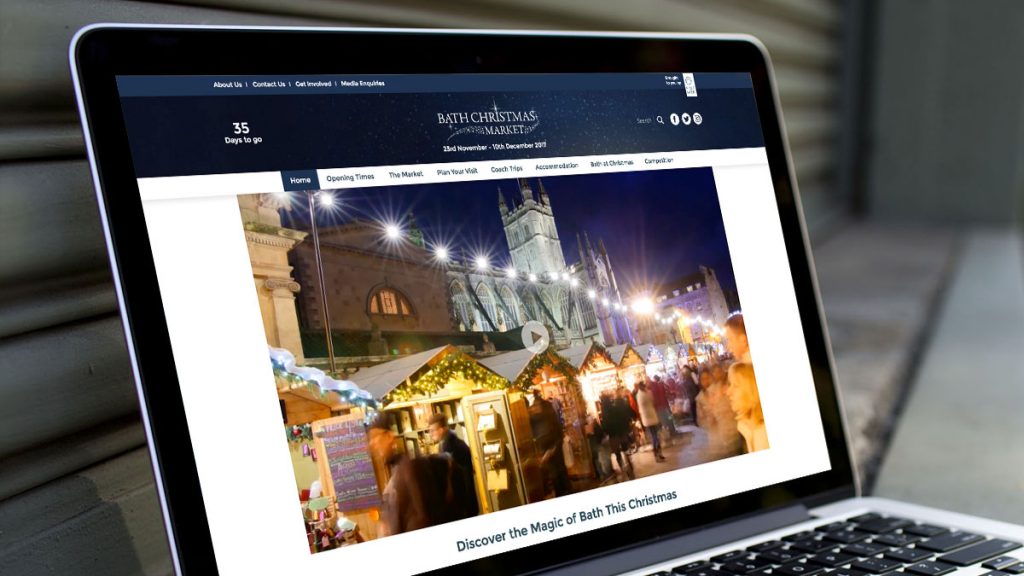 The idea behind the site was so much more than a holder for information. It was conceived to engage and connect the consumer with the people behind the stalls, the makers of the hand-crafted goods available to buy. Our 'Meet the Makers' concept was a cornerstone of market website and allows the visitor to get a feel for the passion and commitment that goes in to every single piece made. The site has been developed in such a way as to offer BTP revenue opportunities through premium sponsored content spots rather than an over-burden of traditional display advertising which has allowed the site to maintain a clean and consistent brand style.
Popular features of the new site include the interactive map featuring the beautiful hand drawn layout of the market which has been digitised to allow the visitor to easily see where they are and find what they are looking for.
The Bath Christmas Market website won Best Event Website / Mobile Site at the Event Technology Awards 2015.
The site was re-designed for the new market in 2017, replacing the site we initially developed in 2014, creating an easy-to-navigate information hub for the more than 700,000 visitors to the website each year.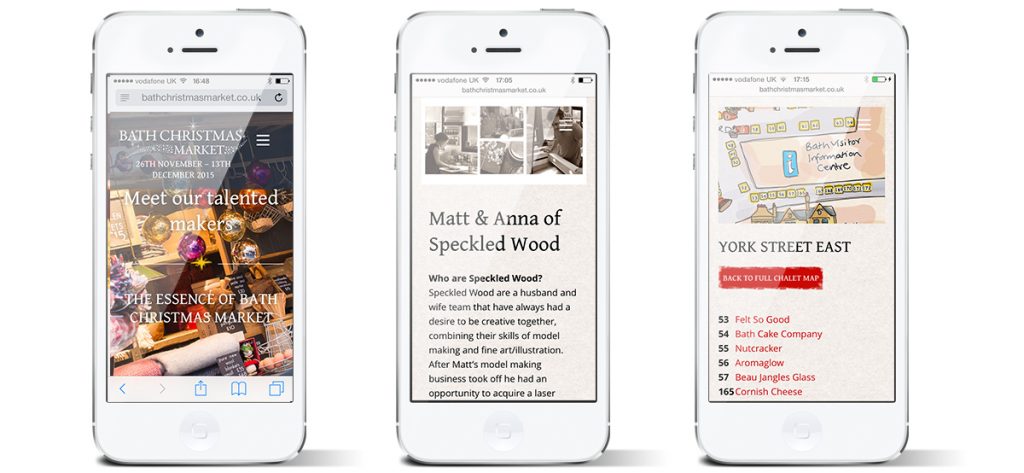 Since the launch of it's latest reincarnation, traffic to the site is already beginning to build in anticipation for the start of the Best Christmas Market in the UK.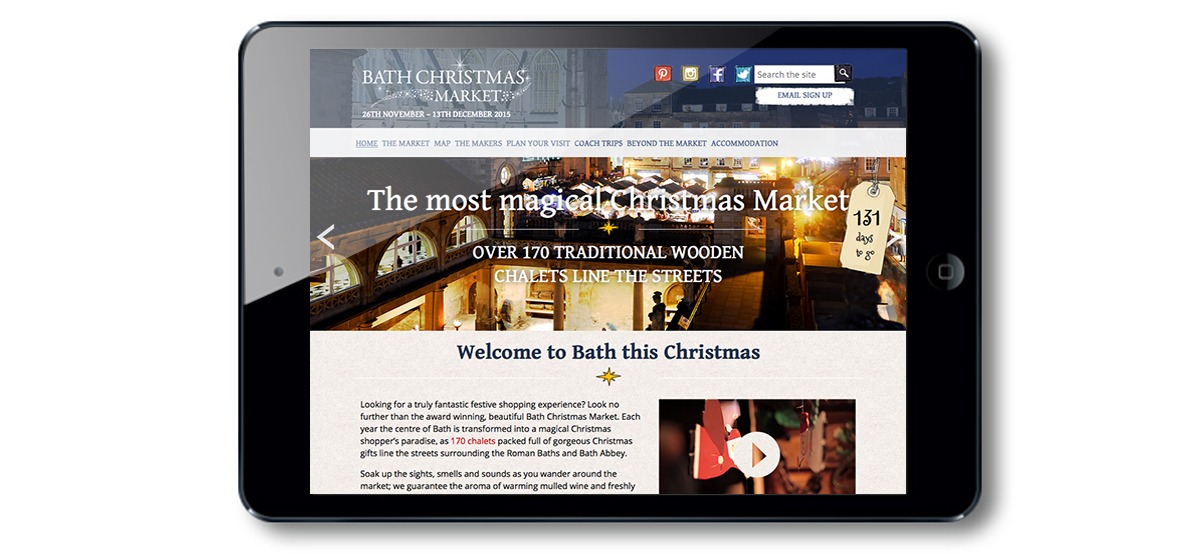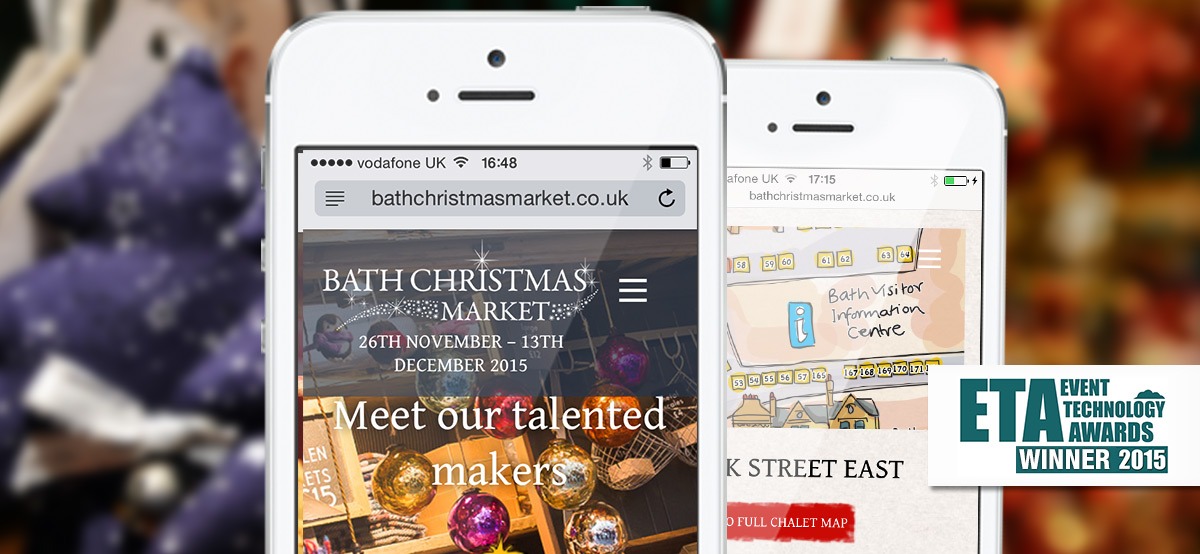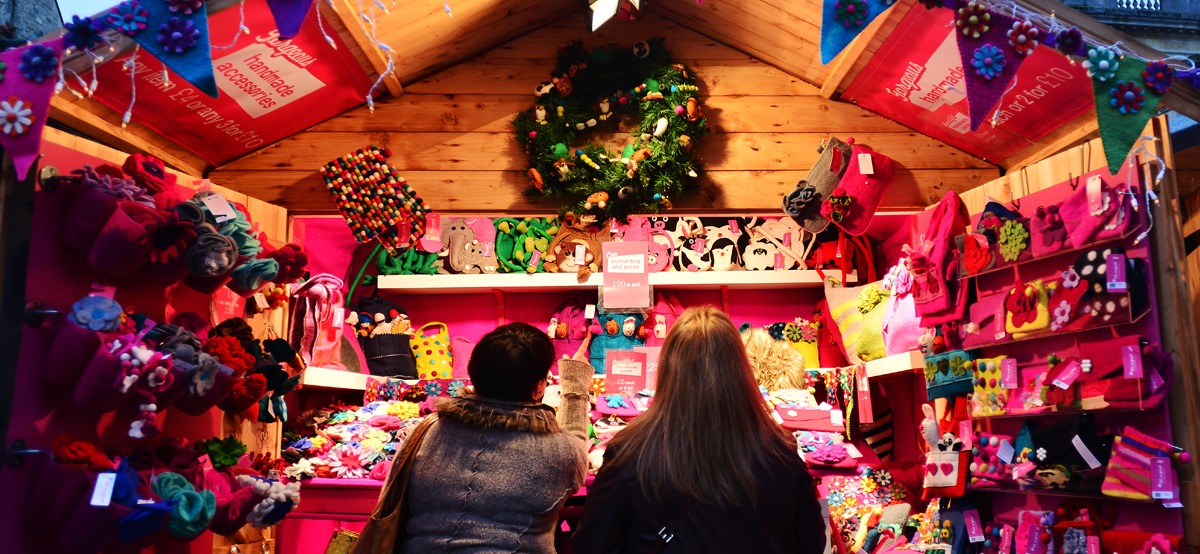 ---
Specialisms used in this project