The Task:
Western Storm are leading the way in women's cricket. Following a re-brand at the start of 2018 it embarked on becoming the first Kia Super League franchise to have a dedicated website.
Liquorice were engaged by Western Storm to bring their expertise and support this ambitious team with their online presence.
As with any website, it's vital to get the basics right and provide the best digital experience possible. Naturally the site required the very best responsive design techniques, and key to its success is its role as the digital home for all updates, including match previews, video highlights, reports, features, interviews and behind-the-scenes stories.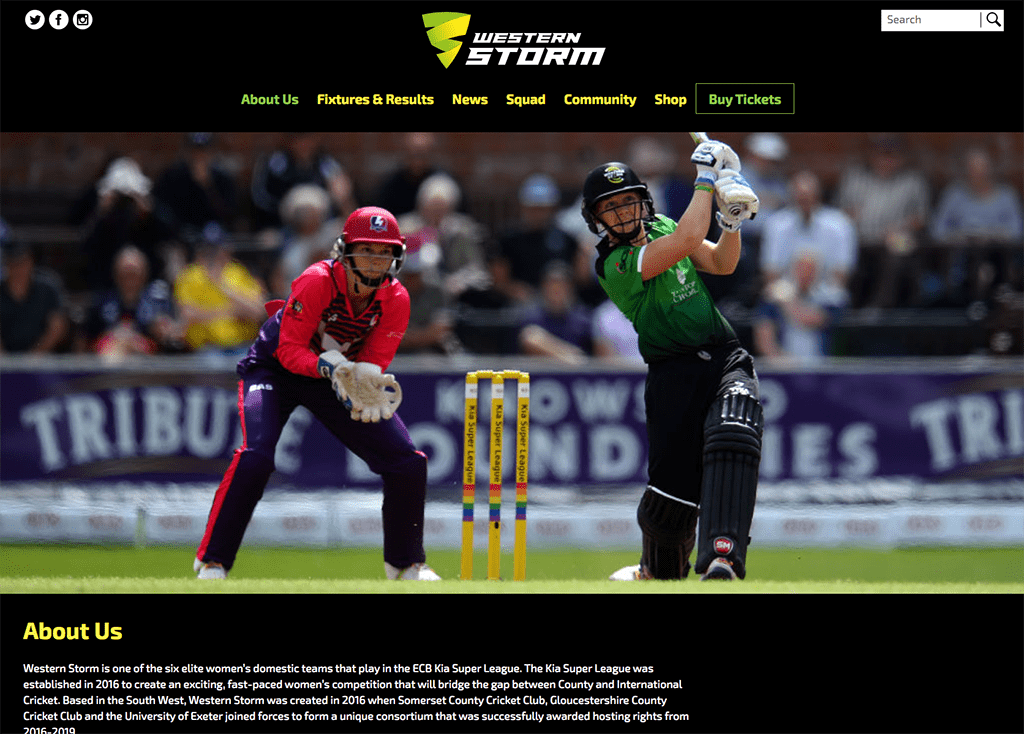 It was a blast to work alongside both Somerset CCC and Gloucestershire CC to create the Western Storm website.
We hope the site will be the go-to source for all things Western Storm, 2017 Kia Super League Champions!
In the 2018 season the new site was seen by almost 13,000 unique visitors. Lisa Pagett, General Manager of Western Storm, comments:
"The website is a really exciting development for us. It's our aim that Western Storm leads strongly both on and off the field. This online home is a big step in providing the players, our sponsors and the league with the platform they deserve. We hope the website will make it easier for supporters to keep up to speed with us and to follow the exciting competition that the Kia Super League is."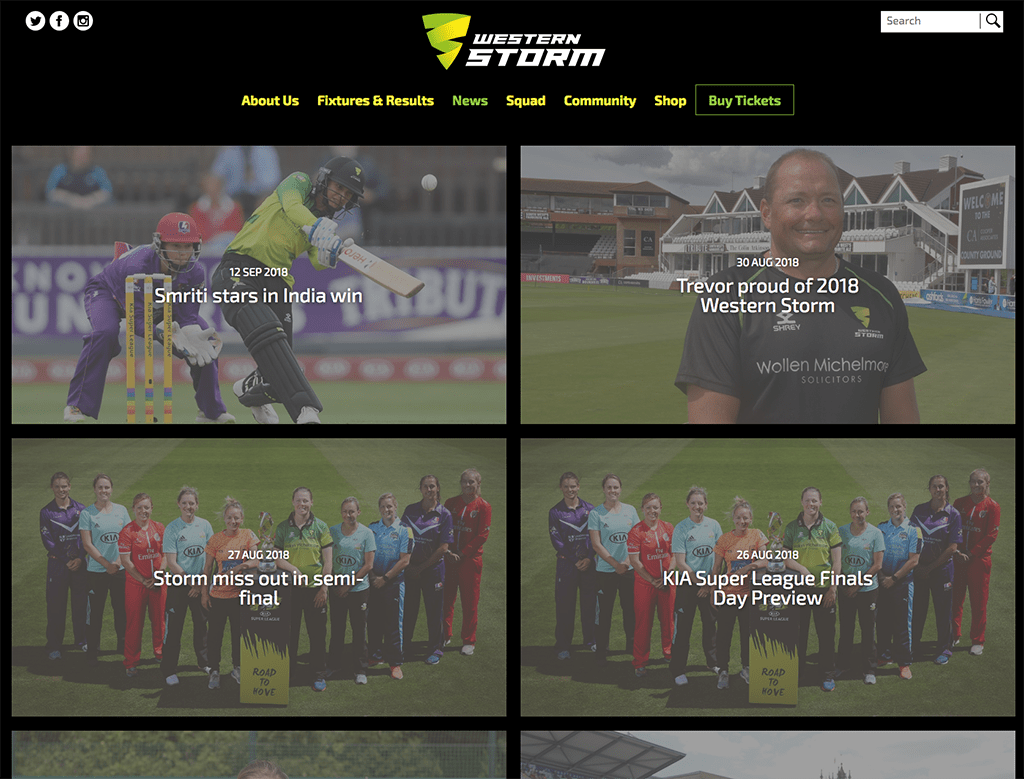 ---
Specialisms used in this project