A braver flavour for I.T.S.
I.T.S. are a successful, ambitious and customer-focused food and beverage flavouring company.
In an increasingly trend-driven and demanding industry, I.T.S. wanted to take the brand to the next level by making a splash in the marketplace with a new look and feel that better represents their values, approach and attitude – one that could form the foundations of a company with big ambitions and can help take them to the next level.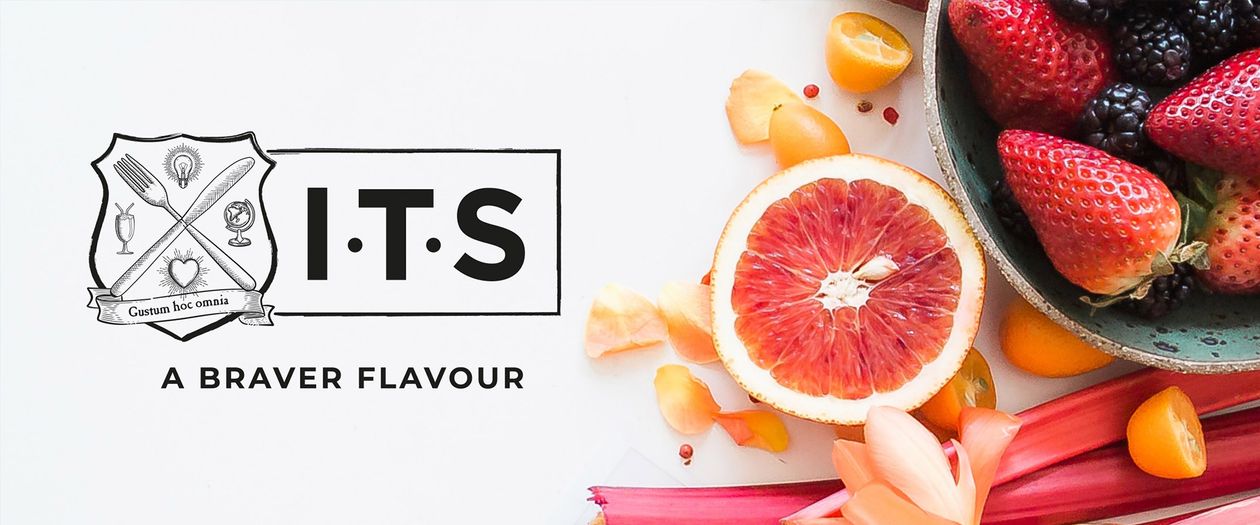 Liquorice ran a productive workshop with key I.T.S. stakeholders to pinpoint potential avenues for their new branding.
The workshop was based around exploring who I.T.S. are as a company, what they want to convey about themselves, and the kind of customers they want to work with.
One thing that came through loud and clear is that I.T.S. want to stand out; both in terms of how they look and sound, but also in terms of having an opinion and making their voices heard within the marketplace. And in terms of how they approach things, too.
With that in mind, we developed the line "A BRAVER FLAVOUR" – to both describe who I.T.S. are as a company and the benefits that they offer customers. This became the foundation of the brand's new positioning.
Continuing the theme, we created a logo that represents a badge of honour at the heart of I.T.S.'s visual identity – and is deliberately a million miles away from their competitors' visual identity to give them that all important stand out. We brought through their sense of humour, too – with a Latin motto on their shield logo reading "gustom hoc omnia"- or 'taste is everything'.
To support the brand relaunch, we also designed a full suite of branded assets – including business cards, letterheads, email signatures, PowerPoint presentations and compliment slips.
Adam Cohen, Marketing Manager at I.T.S., said: "The branding has gone down really well at recent exhibition events – we've had lots of comments on how striking and current it is, which is exactly what we were after."
We look forward to working with I.T.S. in the future.
Specialisms used in this project