Cryotag Integrated Campaign
Cryotag is the leading skin tag remover available in the UK. The medical device uses the same cryotherapy (freezing skin tags) technology used by doctors and dermatologists but allows you to treat them safely in the comfort of your own home. In 2019 Cryotag wanted to embark on a phase of growth, investing in raising brand awareness and driving sales in store in Boots and online on their website and on Amazon.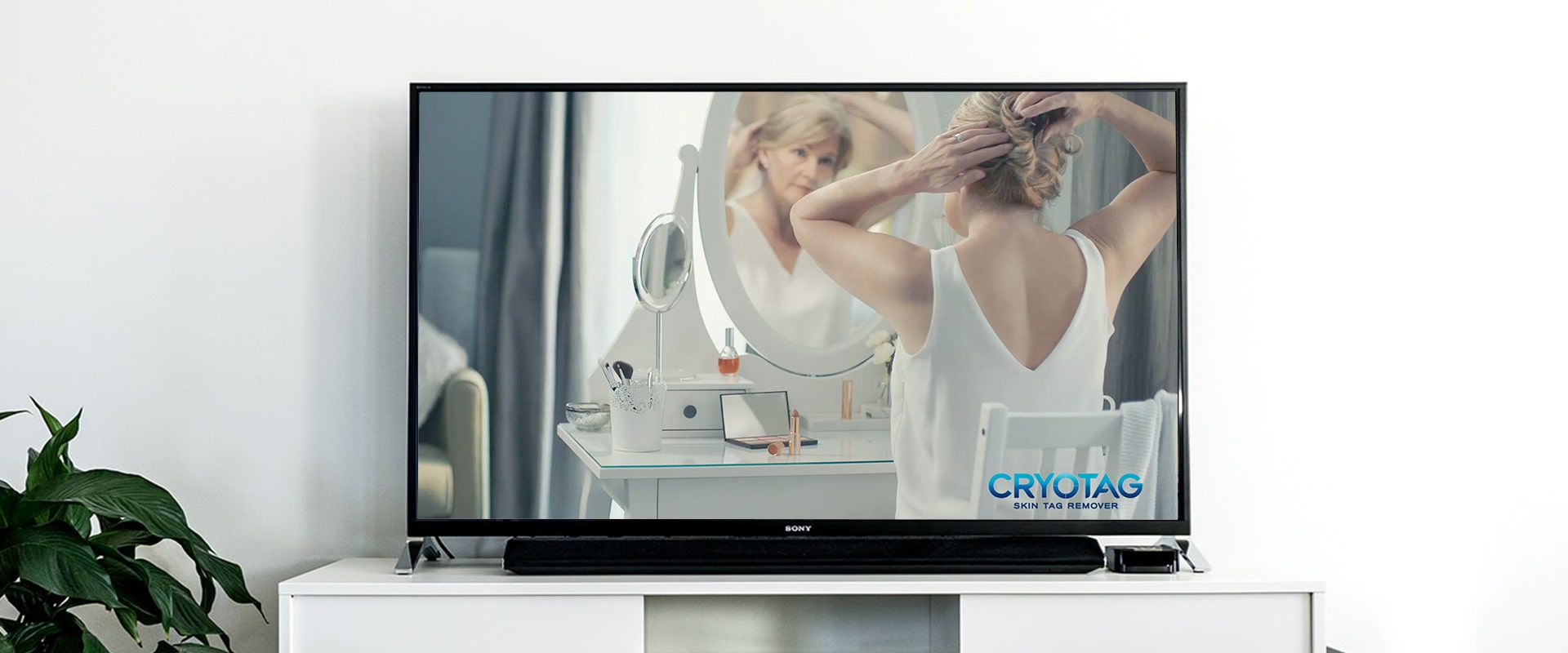 During the diagnostics phase, reviewing all available research, online forums and social media the challenge we needed to overcome for the brand was to overcome people's apathy in treating them. Skin tags aren't harmful or contagious, but they can get caught and bleed, are irritating and can make people feel self-conscious, particularly if they want to look their best.
In order to break through the apathy, present the 'treat at home to the gold standard' solution, and build the brand we focused on getting the consumer to change their behaviour by building awareness and understanding of Cryotag. Educating the consumer and emphasizing how safely and effectively people can remove skin tags themselves using Cryotag.
An integrated campaign was developed around our target buyer persona to promote the medical device in a targeted way using paid social, video, online partnerships, programmatic all directed to campaign landing pages, and addressable TV on the Sky Adsmart platform.
The creative solution, best seen in the TV ad turns a skin tag into a suitably irritating animated character, taunting our lead actress by reminding her that he'll always be "tagging along" and making her feel "eeeever so slightly self-conscious" - before she gets the upper hand by revealing her most recent purchase: Cryotag.
The campaign went live in July 19th, delivering 11.4 million impressions at a competitive CPM. The tracking through of the digital activity evidenced being able to reach the right consumer at a low cost per click, with very high pull through from landing page to main website to find out more / buy.
External research on the campaign showed the TV ad delivered a significant uplift in being the top of mind skin tag removal product and proved to be a hugely memorable piece of creative, with 40% of viewers recognising the ad visually when shown it again. The research group who'd seen the ad were almost twice as likely to use an over-the-counter treatment to remove a skin tag, compared with those people who hadn't seen it.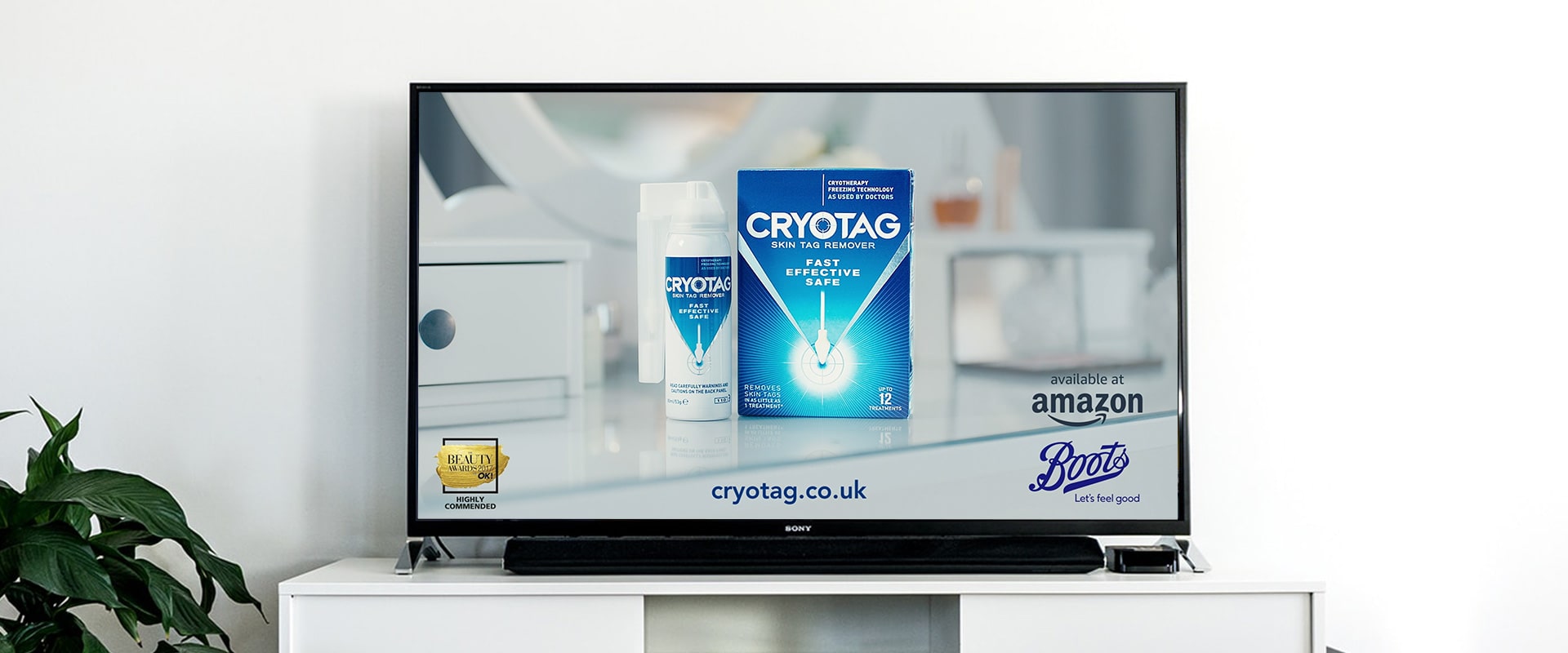 Liquorice has a long history in advertising and marketing healthcare brands. This includes marketing OTC medicines and prescription medicines. Our experience spans medical devices, traditional herbal remedies, clinics, vitamins and supplements, prescription product targeting both consumer / patient and healthcare professionals.
We're experts in developing transformational strategies for national and global healthcare companies and developing effective creative campaigns, from social to digital to TV to help build their brands and grow market share
As a full service integrated agency with a health specialist team we're equally skilled at developing new packaging and point of sale, as well as creating bespoke campaigns aimed at engaging with health care professionals or driving new listings in both national retail chains and independent pharmacies.
Specialisms used in this project