Hyperlocal Social Marketing - Papa John's
Papa John's Pizza were looking for a solution to improve relevance and engagement with the communities around their franchised store estate. With a broad and tricky-to-engage audience of 18-35 year olds, they were looking for creative, relevant content that would engage audiences. The brief at its simplest was to engage customers on Facebook and drive footfall to stores, ultimately increasing pizza sales.
Our diagnostics at the start of the process unlocked an opportunity to embed each store into the local community through relevant, localised content - for people like me, where I live. This led us to build a recommendation of using hyperlocal marketing through paid and organic social on Facebook.
As there was no previous like-for-like social activity to benchmark against, we proposed starting the activity with an initial test and learn programme for the first three months of the programme, followed by a more bespoke, targeted campaign that would be created using the results of Phase 1.
To meet the brief, we were keen to engage customers on a hyperlocal level and to build some efficiencies into the programme, especially given the volume of content and stores, regional content was also produced. This content creates a more personalised communication which aligned with the brand's tone of voice. However, with a modest test budget, the activity needed to deliver against the objectives of driving engagement and increasing followers using hyperlocal content, yet be easy to create and deliver content at scale.
Phase 1 consisted of a set of regional and hyperlocal posts per store, with regional posts being boosted. The test phase also afforded us the opportunity to use a mix of formats to test initial engagement.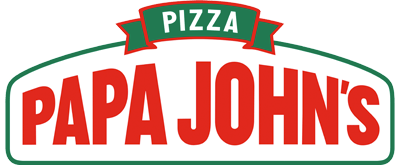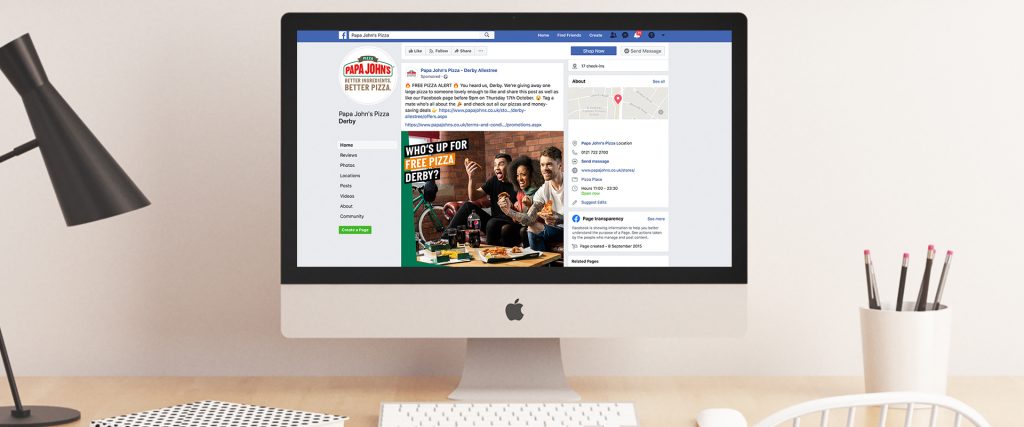 From the results of Phase 1 it was found that posts promoting video and 'polls' drove the greatest engagement at regional level (particularly when the post was boosted). Using this information, Phase 2 activity was further refined and consisted of less frequent yet more targeted, boosted posts that incorporated specific CTAs designed to drive engagement. Additionally, more of the budget was put behind the boosted posts.
The hyperlocal social content was very well received. Overall, we saw a positive collective increase in followers across all stores. As reach for organic post was limited, it became clear that more spend needed to be put behind boosted posts combined with a clear CTA to follow the page. Hyperlocal posts worked particularly well in organic engagement and boosted posts achieved highest reach of all. Overall, the activity has set up a solid foundation for social activity at regional and hyperlocal level for Papa John's stores, which is set to continue to evolve and grow in the future.
Specialisms used in this project