How to launch a new healthcare product into a declining category
The UK baby health market has been experiencing decline due to a reduction in birth rate; fewer babies means fewer opportunities for brands, so market conditions have become challenging when a brand is ambitious and looking for growth.
Making any significant changes to the mother and baby category is like trying to turn an oil tanker – it takes time. This is because it is, and always has been, a recommendation driven category.
This rule of thumb changes when there is a major disruption – be it legislative change, scandal or a game-changer innovation. In 2018 Ashton & Parsons became aware that there were legislative changes being driven by an MHRA review around oral-Lidocaine containing products for children, and a change of classification from general sale (GSL) to pharmacy (P) which would impact all of the main teething gels in the category including Bonjela and Dentinox.
Ashton & Parsons brand owner Alliance Pharma saw this as an opportunity to bring a new teething gel to market in the UK with a GSL status with an objective of gaining 5% of the market within year 1 without cannibalising the position its Teething Powders held.
While the team have worked in the category for over 18 years, we took the time to revalidate our knowledge as part of the information review.
This confirmed a number of facts, including that recommendation was still key to brand success as evidenced by research provided by Babycentre's BrandLabs.
We were also able to validate that familiar brands have a much stronger position with mum, with a well-known brand scoring 62% of brand first purchased for OTC products.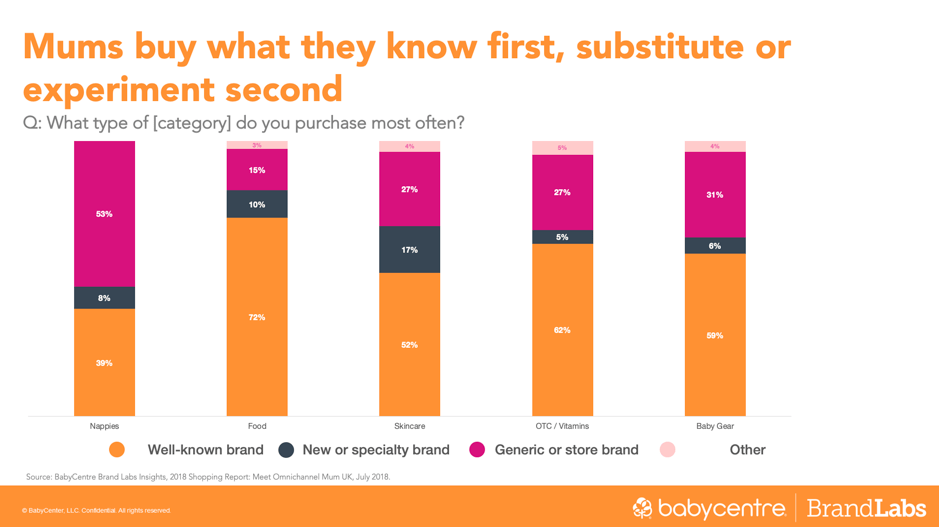 Ashton & Parsons has heritage, with over 150 years in the UK market, and is on a growth journey since being purchased and relaunched in 2014 by Alliance Pharma plc.
In order to ensure we didn't damage the existing market, our starting point was to recommend speaking with mums, running a series of focus groups in different locations to understand the role the product could play in their busy lives looking after young babies.
The output of the research provided a framework to build a new story that leverages the brand heritage, and the features of the new product, showing that the product could exist alongside its famous sibling.
This allowed us to build both a consumer campaign strategy and a trade sales campaign – to create both demand and distribution.
In terms of our consumer campaign, we developed a campaign that built on our Teething Powders "Shhhh…" creative platform - but focused on our brush innovation. Or as we described it - our Brushhhhhhh…
This creative ran across a fully integrated campaign, including social media content, press, a digital advertising campaign aimed at parents who lived within a three mile radius of an Ashton & Parsons stockist.
In addition we worked with Emma's Diary & Baby Centre to update our existing email programme and include content about the gel, as well as targeting 100 micro-influencers with a direct mail sample pack.
And we developed a multi-faceted campaign aimed at the trade and HCPs including buyer desk drops, trade decks that used the latest IRI market data, and pharmacy education pieces communicated via sales reps.
We exceeded our target of 5% well before our 12 month goal - and managed to hit a 7% share in just 10 months. That's one product sold every six minutes - and all against the backdrop of a declining market. In the Independent Pharmacy Market, that market share figure rose even higher - to 15%, jumping the third biggest seller in its category.
Just as importantly, in key listings like Boots, we saw a significant increase in sales without cannibalising sales of our Teething Powders - in fact, we actually saw a halo effect that increased our Powder's sales.
Meanwhile, our updated Emma's Diary emails saw an average click through rate of 40% - compared with the industry's 10-12% benchmark.
The campaign was shortlisted for the OTC Launch of the Year at the OTC Awards 2020. We also saw our Gel being recognised across the industry for its innovation, including two awards from Made For Mums: a Gold in the Innovation of the Year category and a highly coveted Editor's Choice Award.
A fantastic achievement for a brilliantly innovative product.
Specialisms used in this project