Maccaferri Global Literature Redesign
Multi-national civil engineering company, Maccaferri, are a truly global company with presence in over 100 countries and nearly 3000 employees worldwide. The company provides cutting edge solutions in the civil engineering, geotechnical and environmental construction markets. However, a company of this size was experiencing ongoing inconsistency in how they presented themselves through their marketing literature across the globe.
Our task was to review their global literature to find a way to unify the corporate style whilst allowing regional offices the flexibility to tailor the content for each market.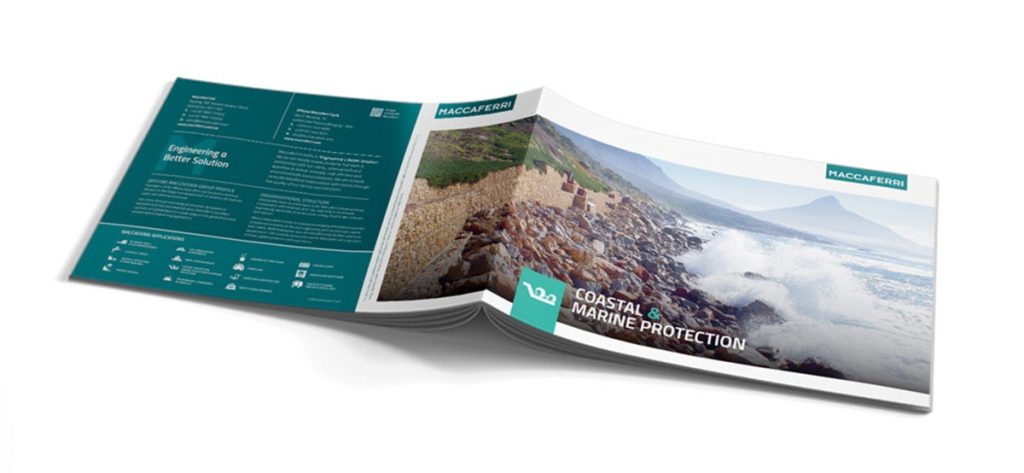 Deconstructing the existing design of Maccaferri's literature, We designed a brand new set of guidelines that would act as a template for all future literature. These guidelines included a set of colourways and icons that represent Maccaferri's product range, product applications and the sectors in which they are used. The guidelines also used a grid system to ensure that all content in future literature is well balanced.
As part of the redesign we also helped to design a number of brand new brochures for some of Maccaferri's product ranges, as well as a high-level overview brochure.
Darren Low, CEO, commented on the literature redesign:
"Our challenge was to simplify the existing literature and create a flexible template that can incorporate copy in any language along with photographs, diagrams and graphs whilst adhering to Maccaferri's global brand guidelines. The new design is very clean and we have created page layouts and asset libraries that allow brochures to be designed very quickly for any application and content anywhere in the world."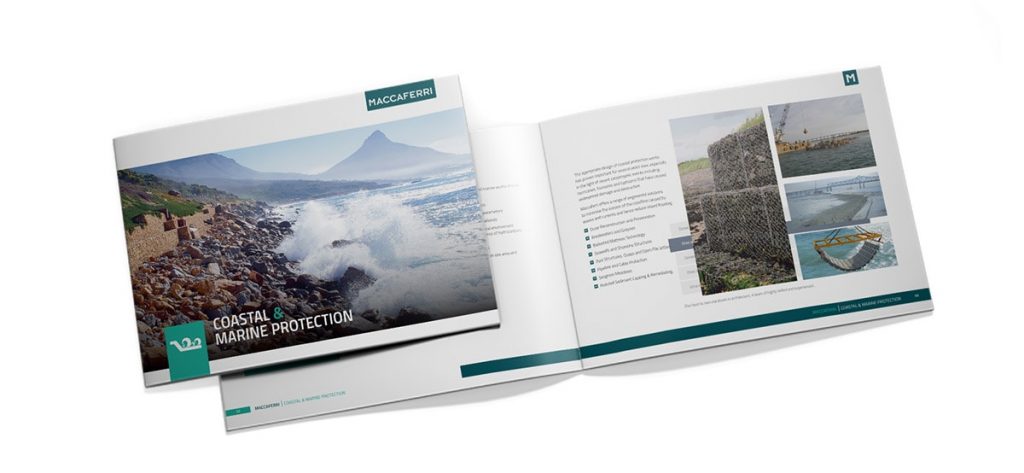 The literature framework is now used across the world by Maccaferri's regional offices, ensuring that all marketing literature is delivered in a concise and uniform style fitting of a global company.
The designs were very well received by regional offices and Maccaferri's board. Matt Showan, Head of International Marketing for Maccaferri said:
"Liquorice supported us to identify a harmonised look and feel that would work equally well around the world in multiple languages, alphabets or characters. Also important was the flexibility to enable our regional offices to create market-specific pieces within the set framework, whilst remaining user-friendly. We are delighted with the results."
Specialisms used in this project