One Stop Own Label Launch
One Stop asked us to help launch their new own label range. The key, as with all own brand, was to create a high value and inspirational impact and drive re-engagement with the brand from local shoppers. It was important that we highlight areas such as quality, provenance, price and value that resonate with our shopper segments.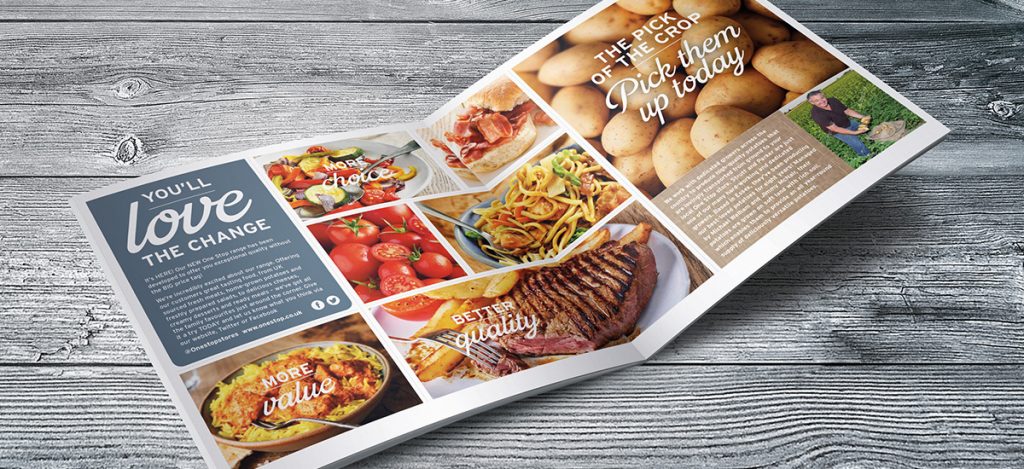 We produced a campaign centred on the line: 'You'll love the change'.
This told customers that One Stop have hugely 'upped' their Own Label range and suggests how much they'll enjoy changing up from their usual brands. This in itself promoted a new way to be loyal to the store.
We delivered a targeted 12-page door drop campaign which focussed on the provenance, quality, value and diversity of One Stop's Own Label products, distributed to homes in proximity to its stores.
This explained the new range, gave information about the various growers and suppliers involved, provided meal inspiration and encouraged trial by driving customers to their local store to take advantage of exciting deals and offers.
The point-of-sale materials we designed to promote One Stop's products could be seen all over the store during the launch of the Own Label range. This included everything from external banners and posters to shelf barkers and standalone totems.
Tracey Clements, managing director for Tesco Convenience and CEO of One Stop, comment that: "We are really excited to be introducing our new own label range which will be coming to stores shortly. It's a big step forward in how we serve our local shoppers a little better every day. We hope that 'you'll love the change' as much as we do!"