MCN Bikes for Sale
Motorcycle News is undeniably the strongest publishing brand in motorcycling, with heritage, expertise and trust, yet it is not the strongest player in the advertising of used bikes.
In order to attract both buyers and sellers and convert them to users of the Bikes for Sale service, MCN team briefed Liquorice to develop an ad campaign across print, digital and radio. The campaign had to build MCN's position of authority in the used bike market, and attract consumers away from eBay and BikeMart.
Because MCN is a 'by bikers, for biker's publication they know what bikers want. The Bikes for Sale service allows the brand to communicate this and leverage the editorial content, reviews and advice, being so much more than a set of classified ads. To this end, whoever you are and however you ride, MCN will have your next bike for sale.
This powerful position allowed for a creative campaign to be developed to tell the story that MCN have your next bike being advertised for sale, a bike with "your name on it". This was executed very literally with marques and models being named to John, Terry, Andy etc. A brand style for photography was developed to enable consistency of photography across a wide range of marques.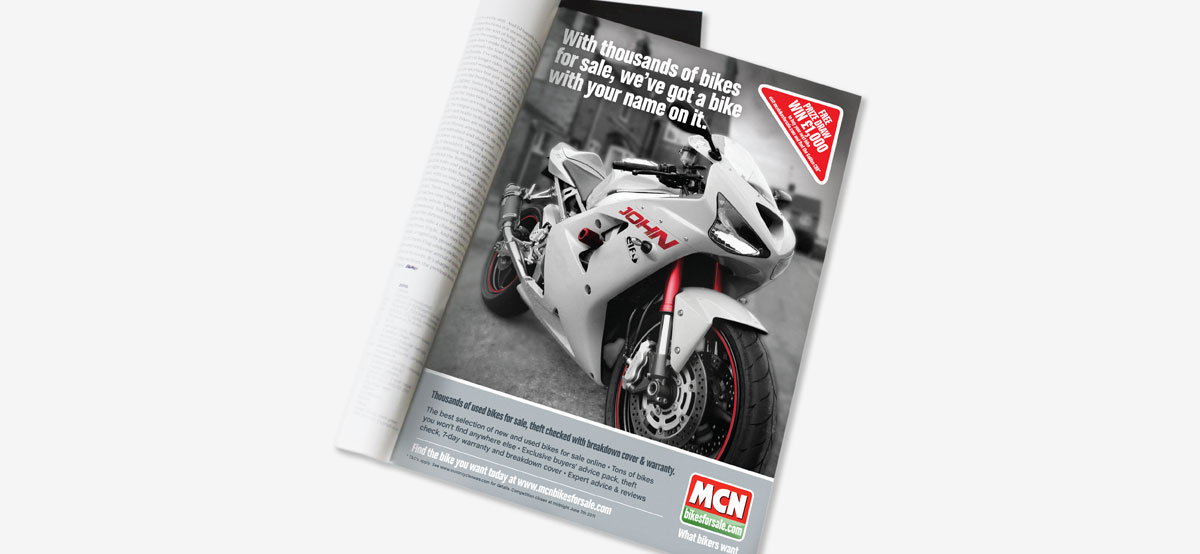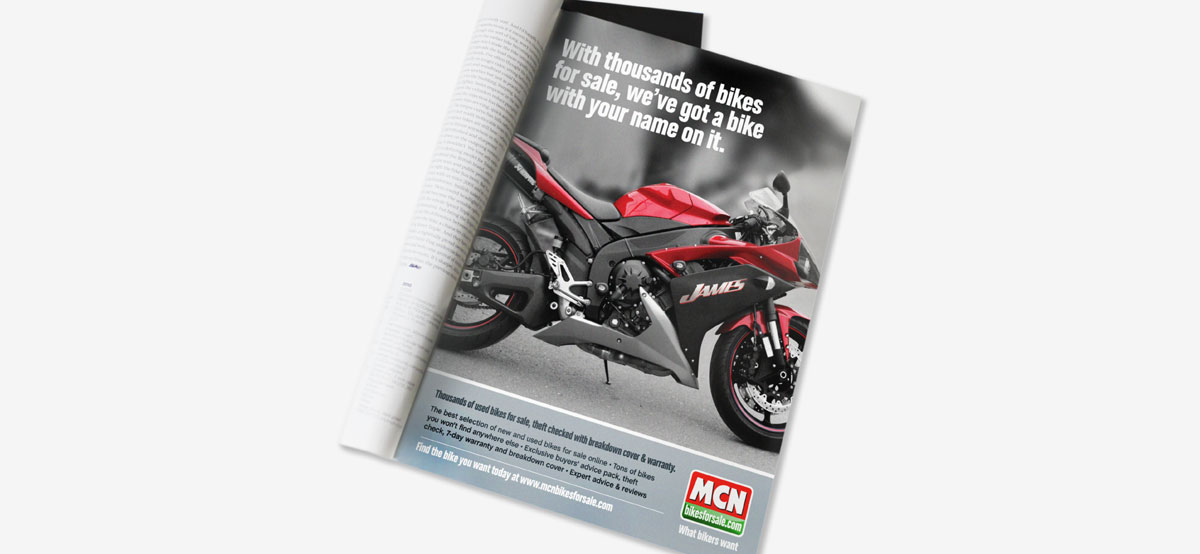 ---
Specialisms used in this project