One Stop Christmas Great Advent Giveaway
Christmas is the most important sales period of the year for Tesco's convenience retailer, One Stop Stores Ltd. In order to drive footfall and maximise sales over the festive period, One Stop asked Liquorice to look for a way to amplify in-store activity and generate excitement that would increase web traffic and ultimately get more customers popping in to their local One Stop over Christmas.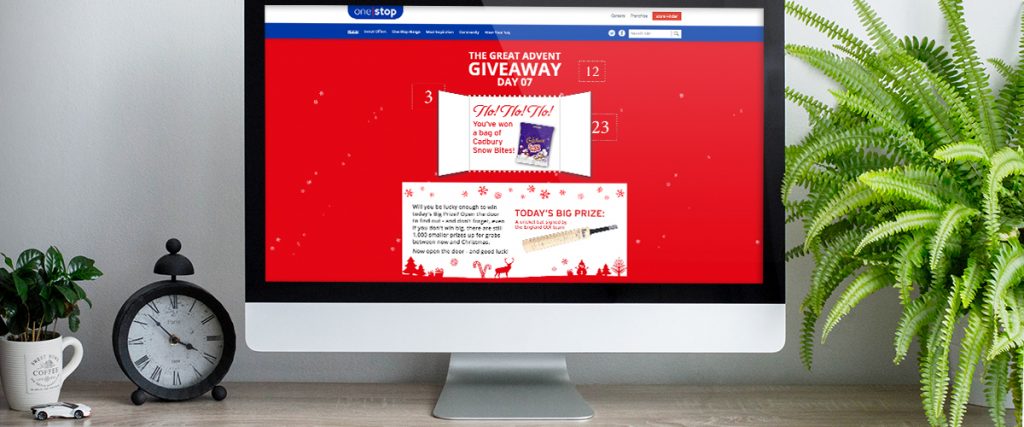 Under the broader Open The Door To More integrated campaign being run over Christmas in store, we created an engaging and very seasonal Great Advent Giveaway game, which launched at the beginning of December and ran all the way through to Christmas Day.
Based on the traditional advent calendar, the game gave customers three chances to open that day's advent calendar door and see if they'd won one of more than 1,000 prizes. And with different Big Prizes being won every day (including a signed England cricket bat, chocolate hampers and winning your height in beer) plus 1,000 bags of Cadbury Snow Bites for runners-up, there was every chance that customers could be making their way to their local One Stop to claim a prize. We also encouraged people to share news of their wins through social channels, to maximise our reach.
As well as supporting the game with mobile ads, developed to push people within 1km of a One Stop to take part in the game, we also drove people to play the game through One Stop's social channels, digital display ads, emails, in-store POS, door drops and through the new One Stop website (which Liquorice built and launched in September 2018).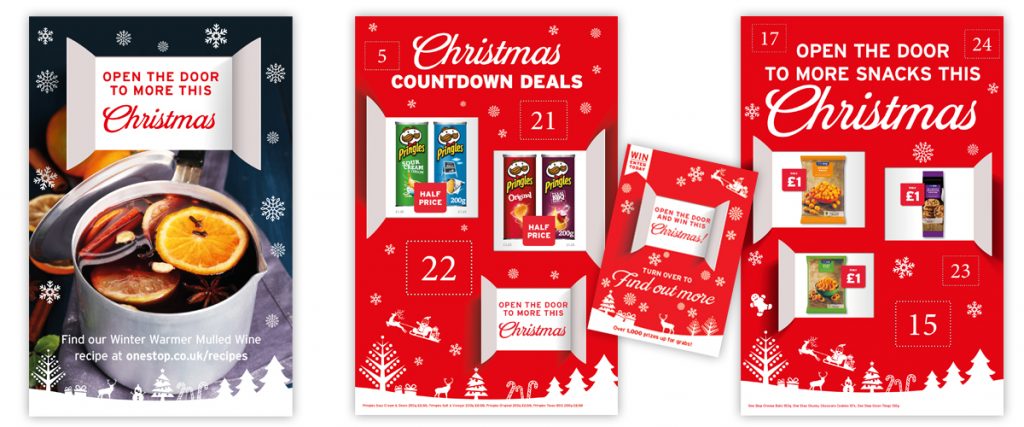 The campaign activity could be tracked via a live dashboard that Liquorice set up using Google Data Studio, allowing data to be viewed in real time. The results were spectacular: AdWeek lists expected benchmark for ads at 0.119% (in 2018). We achieved an overall immediate click thru of over seven thousand per cent higher. Added to this traffic to the website was up over 10,000 visits per day in the first week of the campaign.
Specialisms used in this project