Provençal Rosé Branding & Packaging
Pink Vines is a wine supplier set up in 2016, with a mission to create and distribute the finest Provençal Rosé to the UK and New Zealand markets.
We were tasked with created the brand and developing the packaging for Pink Vine's primary product - an exquisite Provençal Rosé that we kept simple and called it Provençal Rosé. Aimed at men and women, 23 and upwards, the packaging took cues from the pastel pink colour associated with rosé from this region and the grey hues seen on doorframes and windows. Pink Vines wanted a modern reflection of Provence that encapsulates some of the well-known aspects of the area.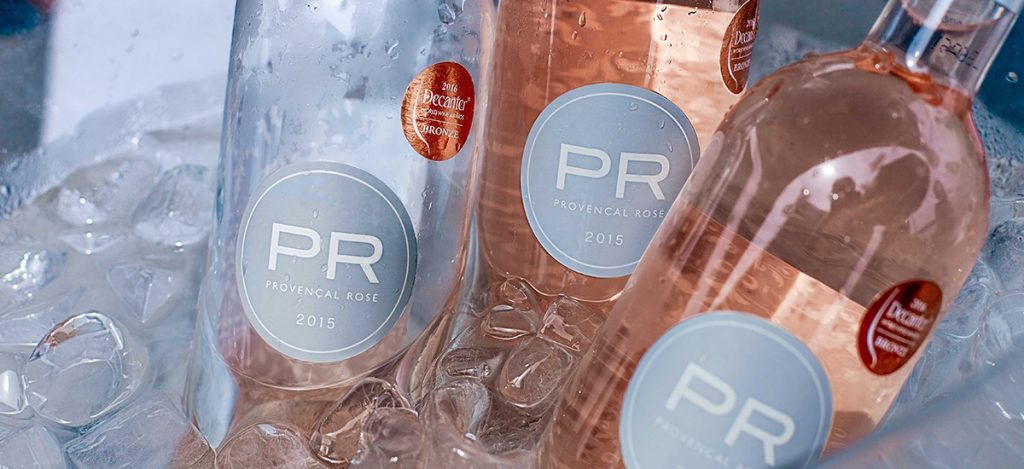 Quality wine deserves a glamorous label, a clean and crisp brand appeals to any audience and ensures that the product is easily associated with luxury.
We designed something that is unique and stands out on a shelf of other wine brands. The decorative floral background inspired by the Fleur-de-Lis brings out the traditional French origin of the wine and the clean crisp design for the label presents the wine as a premium product suitable for any occasion and any customer.
Since this initial branding project with Pink Vines we have delivered bespoke partnership wine brands with Pink vines for organisations including the Rugby Players Association and Chelsea Football Club.
Specialisms used in this project