Glutafin Bakery
Glutafin, a client that we have worked with for over 15 years, is a family business with over 30 years' of industry experience whose goal is to 'do everything we can to create food so good you won't even notice its gluten free'.
In 2016, Glutafin relaunched their bread portfolio, improving the recipes of all fresh and long life loaves and introducing two new sliced loaves (Glutafin Gluten Free Select Fresh Seeded Loaf and Glutafin Gluten Free High Fibre Loaf).
Glutafin needed a campaign aimed at Diagnosed coeliacs to raise awareness and introduce new products.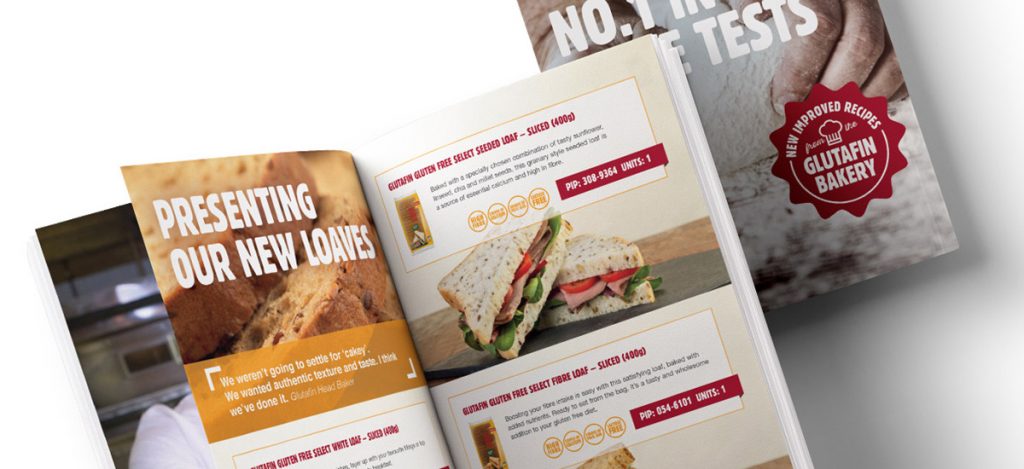 Working with the clients brief, we created an integrated campaign, that would run for 2017, focusing primarily on the clients bread range. Aimed to raise awareness of two new bread lines (Fresh Seeded and High Fibre Loaf) plus introduce a new White Roll towards the end of March.
The campaign was centred on the "Glutafin Bakery", inspired recipes and quality products produced with over 30 years of specialist experience in baking gluten free bread. Positioning Glutafin as THE 'Expert' bakers in gluten free traditional breads.
Creating a website 'glutafinbakery.co.uk', acquisition leaflets and a series of targeted emails, We tried to humanise the brand by talking about how the bread was made and featuring images of the bakers. 'Our bakers have been working tirelessly, using new baking techniques and superb quality ingredients to bring you our best ever loaves'
As Glutafin is only available on prescription. A key consideration is how we approached the market, given the issues with availability due to CCG restrictions. The product was only available in a small % of area's across the country.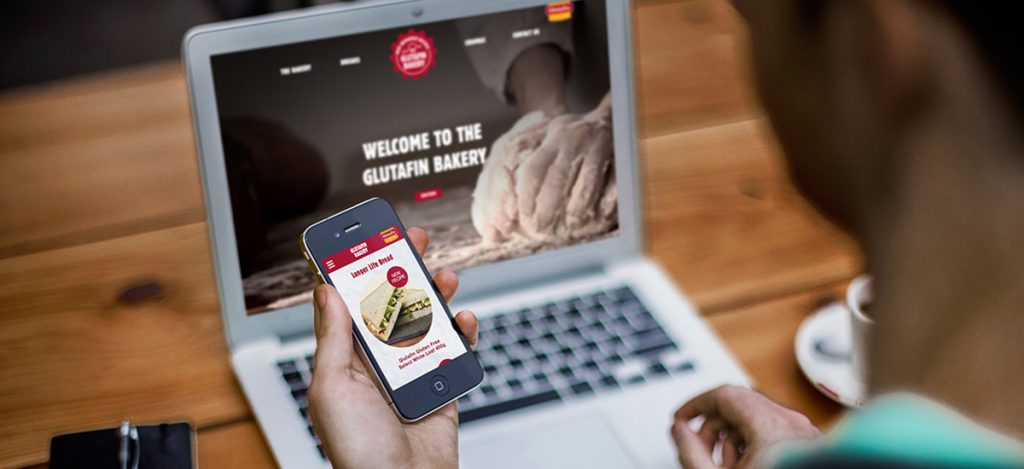 As a result of our Glutafin bakery campaign, Glutafin gained an additional 5% market share in long life loaves and the decline being experienced in fresh loaves has improved.
The continued activity across the year, taking advantage of this worked incredibly well and we would like to continue to take advantage of this in 2017. Client was very pleased with the overall campaign which is still running now.
Specialisms used in this project