Lypsyl Mirror Compact Launch
Lypsyl responded to consumer demand for innovation in the lip care category by introducing a premium Lypsyl product which would stand out against competitors and the rest of the Lypsyl range. The result was the Lypsyl Mirror Compact – a new packaging design pitched as a desirable cosmetic accessory with a clear USP but which retained brand consistency with the recently reformulated Lypsyl sticks. We were tasked with launching the new product primarily via online platforms.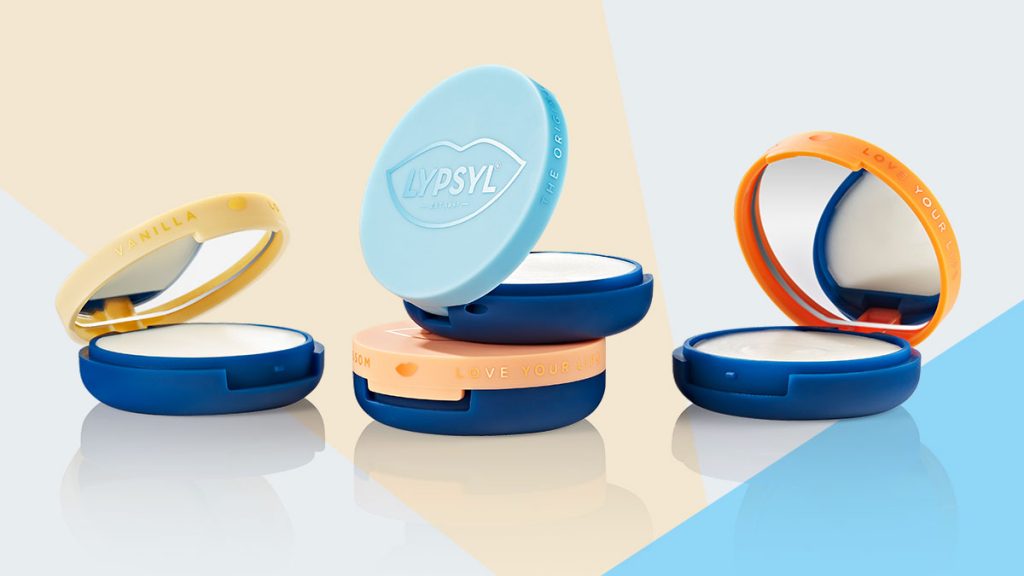 The launch of the Lypsyl Mirror Compact range was supported by a campaign of integrated marketing activity aimed at both Lypsyl's loyal customer base and the wider cosmetics market. The element of this campaign were as follows:
Combining motion graphics and live action, this simple ad highlighted the unique design of the Mirror Compacts, revealing a pair of lips applying Lypsyl in the mirror as the compact rotates and opens. The ad was scripted and designed to be equally as effective with and without sound, maximising its impact across social and other digital platforms.
A highly targeted campaign of Facebook advertising promoted the innovative new design and the full range of fragrances.
e-Commerce and Web Support:
The Mirror Compacts were promoted across Lypsyl's website with a new area dedicated to the range, supported by graphics that bring the four unique fragrances to life. The range was also promoted through the e-commerce channel on the website with two flavours available exclusively on the site.
Lypsyl's loyal customer base was included in a series of pre-launch emails building up to release day resulting in them becoming the first shoppers of the new product through the brand's e-commerce channel.
Trade and Industry experts received the launch well, hailing it as an exciting new innovation in lipcare for 2017. Sales via online channels have been particularly successful with a steady increase in volumes since launch and throughout Q3 and Q4 2017.
Specialisms used in this project